It's that time of the year again: summer heat (waves) in the city!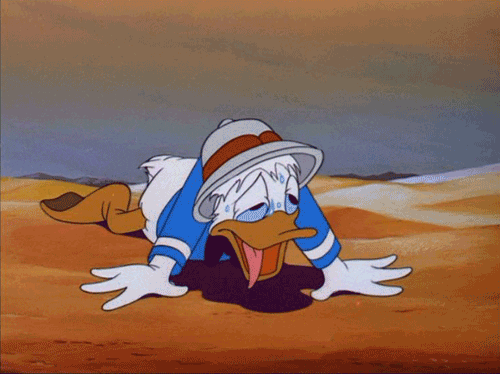 Time to go to the pool/beach/anywhere the heat is bearable. I love swimming. I'm all for nudity, and also for colourful swimsuits I was dying to wear all winter, when I had at least three layers of clothes on. Basically, this should be the it season for me.
There's just this one BIG problem, every summer: there never seems to be a decent supply of swimwear designed for women with larger than medium size breasts.
Today I spent 3 hours in Afi Palace Mall, looking for that decent bra I could match with some random black panties. The shop assistants were really nice, but the supply was scarce at best. It's mid summer, where am I gonna buy a swimsuit if the only available ones anymore have either A or D cup bras?! I'm not saying I want a good bra, my size, on sale. I couldn't find any at all.
The best match was a bra from Triumph. I loved the quality of the fabric, and I was willing to get over the back band beeing too large and work with what I had, but they were out of bottoms my size and wouldn't allow mix&match….
I tried Penti. All that was left was horrible, only for women with small breasts, or both. K. Thx. Bye.
I checked out some other stores on my way. The biggest disappointment by far was H&M. There was barely anything left. I had tried on some of the swimwear before the sales. I usually buy their bras – there are tons of models, they always have my size, and not finding something nice is very rare. When it comes to the swimsuit collection, things are slightly different. Some bras don't look good even on models. How could a bra look good on a normal person like me, the average Jane, when it doesn't put in a good light a 90-60-90 model?
Why would anyone wear this at almost 50 degrees on a beach?!
Talk about unnecessary boob pressure and the burn feeling that chain is gonna make after lying in the sun for two hours wearing this.
This may not seem like too much push up, but I tried it on and my boobs were so uphill, they almost felt like two foreign bodies attached to me.
Again, unnecessary push up in my opinion.
Not to mention this one.
Maybe I am crazy. Maybe I want the impossible:
comfort
support
nice colours
quality fabric
decent price (25 euros tops)
Or do I? Here's the sales offer from Victoria's Secret:
But hey, tomorrow is another day, perfect for a new swimsuit hunting shopping session.